Are you looking for things every man needs from his partner but will never ask for? …
Does a man need love, sex, strength, moral support from his partner…? What things every man need today? What forces make them want to live with a woman and continue their journey with her?
The way to know more about men …
A woman should know a man's needs in order to understand him better. In order to build a good and healthy relationship with her life partner, it is also a way for a man to enjoy a healthy relationship with his partner.
By carrying out studies about his behavior and desire, we can observe that a man, among other things, needs several things to feel good in his life as a couple.
1- He needs the woman to explain to him what she wants
one of the biggest things every man needs but wi_ll never ask for, man needs to be understood to manage demand effectively. He needs to feel useful and competent.
A man's clear communication style allows us to understand him well and not feel helpless in the face of our observations or questions that will inevitably be misinterpreted.
The simplest and most obvious way to make yourself understood is to express clearly and precisely to a man what you feel, what you want, what you want to know, etc.
We often have a bad habit of expressing a certain need in a roundabout way. For example, we tend to say
"We never go out"
when our real desire at the moment is to have a romantic dinner at a restaurant.
This annoying habit, regardless of the risk of getting our partner angry, will inevitably generate misunderstanding. And instead of answering,
"Hey dear, it's a good idea, let's go to this restaurant that we discovered together the other day."
In the first case, the man would answer
, "Why are you saying that? We went out last week."
And here comes the ugly misunderstanding that can cause trouble!
So you don't have to hide behind false pretenses to ask your partner for something specific. Especially when it comes to our love needs. Why would you say, in a strange way,
"You don't love me anymore"
instead of clearly saying to your partner, "
I want more hugs" or "I want more tenderness …"?
Vocabulary clarity is also very helpful for sharing daily tasks, which is a major cause of controversy between couples. We regularly complain about our household exhaustion. It would be easier if we said to our partner,
"Let's decide together who is doing the job at home."
2-Their competence needs to be recognized
Among the things every man needs, this is especially important.
They are also part of the five basic needs that were highlighted in Maslow's hierarchy (American psychologist), through the hierarchy of humans needs.
Getting to know your partner allows him to feel his true place. This nourishes his sense of personal satisfaction and among other things every man needs, builds his self-esteem.
Spending time, watching, listening, and morally supporting him when he goes through difficulties, showing our love, carrying, and affection on a daily basis are the best ways to get to know him, by giving him a real place. In our life and our heart.
3-He needs to be admired by his partner
Liking is part of feeling loved. Perhaps this is what strengthens the magic side of a romantic relationship. We admire our partner's qualities, whether physical, intellectual, or spiritual, that makes him special. A man loves to be appreciated for what he is, for his abilities, for his efforts and successes, this one of the most important things every man needs, but will never ask for. As he likes to see his partner's gaze full of love, to feel her desire, her pleasure to be with him, her passion to share her plans with him and go further.
Also Read this 🙂
15 Signs That He Wants A Relationship
John Gray, an American expert in marital relations and communication, explains:
"When a woman shows her partner that she trusts him, she accepts him as he is, she appreciates him and that she admires him, she encourages him to work at his maximum potential."
4- He needs sexually attracted by his partner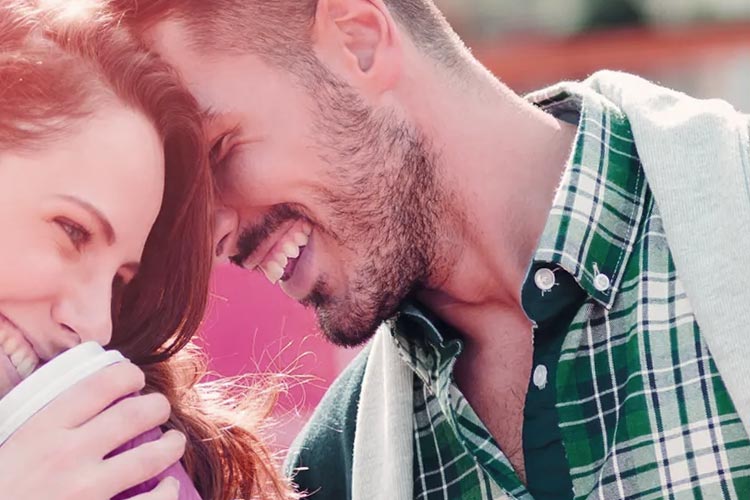 Among the things every man needs is sexual attraction. Few women can understand the depth of a man's sexual need. For a man, it is the sex that forms the cement of the couple. Many women lose interest in sex over time and complain that they do not have enough affection. For men, too, sex is associated with affection.
A man chooses a woman for life and reassures him that she will take care of him sexually as much as he is sexually interested in her: he remains loyal if he gets the satisfaction of this need.
Most men still find it difficult to express their feelings with words. Many express their love for their partner through physical closeness, expressing everything they cannot say.
Therefore, sexual attraction to your partner is essential for him. This does not mean that a woman should cancel herself to satisfy all his desires. Sexuality is an act that is shared in pleasure and consent, without coercion from either party.
5- Need to do some activities alone
Inflate your chest at the gym, climb hills on a bike or do yoga, whatever activity chosen, men love to have time for themselves.
This allows him to fully realize himself, this gives them the feeling of a certain kind of freedom and promotes a healthy and resilient couple relationship.
6- The need for independence
Among the things every man needs, also that must be met by men. If a man wants to get close to a woman, create an intimate relationship with her, and live a strong and calm relationship next to her, then he also needs to breathe, distancing himself at times, to be alone, and think calmly.
It is the same desire for freedom that we find through his need to practice activities. A very legitimate need
7- He needs others to like his partner
There is definitely a need that depends on the looks of others! But this need exists in man today. why ? Because he feeds his need with admiration.
A man likes to be proud of his wife. He loves that other man flaunt her physical and personality traits: her elegance, beauty, charm, culture, mental prowess, kindness, the strength of character, or any other traits that confirm that he made the right decision and that he is extremely lucky to live with this wife!
You may like:
How to Attract Men: 11 Things He Wish You Knew